Welcome to Quickchilli
Based in Molesey Surrey, Quickchilli is a designing and branding company which has been providing design and branding solutions to the local businesses over the last 20 years. We help to build a strong image for your brand and help your business grow. With over 20 years of vast experience as a web design and branding company, our proud list of clientele are not only located in Surrey and London but are spread across the South East.

Quickchilli, a designing and branding company was established in 1998 by Paul Venning-Pridham. Prior to launching his own company Quickchilli, Paul had worked for more than 10 years as a Graphic designer for other companies in the Litho printing sector. After a decade working in the industry, Paul decided to explore the creative side of designing especially websites and exhibition graphics. He enjoys the designing challenges he faces while creating and designing artwork which can fit even on uneven surfaces, like vehicles, shop fronts or clothing. His love for photography, videography and editing combined with the idea of creating new and interesting design idea brought him to this wonderful field of creative branding and designing.


COMPANY MISSION
Quickchilli is a top web design and branding company in Surrey, we pride ourselves on providing a personal service to all of our clients, working with you directly, to offer the best advice possible to meet your design and branding requirements. We are a small family run business – small enough to care, but big enough to cope with any job we receive!

For the last 20 years we've been working hard to create and redefine brands for our clients. Brands and advertising which will help them stand out and be more successful.

From our office in Molesey, Surrey, we work with clients all around the Surrey, London and the South East. Whether international or local, big brand names and upcoming startups, challengers in the market or the leaders. Whether you are looking for re-designing your brand name and image or are looking for designing services for marketing and advertising, we are there to help you. Whatever your design needs we can accommodate you. Give us a call to discuss your requirements in person. Right from banner designing and printing to designing your business cards, we can help you.



Hot News
Ready to freshen up your environment? Do It Now!
We love our Peel-and-stick removable wall covering. So good it has been hanging outside in the rain and shine for over three weeks and still looks great, this is because we print with eco solvent ink which is tough and looks great.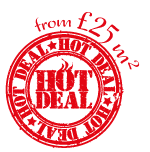 For a limited time we are offering this product at a discounted print rate. We also can offer a professional installation at a very resonable rate.
For more information call Paul on 07956 264460.


Signage for all occasions.
Our expert designing and production team can make the highest quality professional signs and 3D Letters, Plastic Letters, and Metal Letters according to the customer's needs using the latest computerised technology.
To ensure that our clients are completely satisfied, our crew may personalise any little aspect of the fabricated signage.
Our professionalism and quality of work have been endorsed by businesses large and small in Surrey and the surrounding towns and cities.