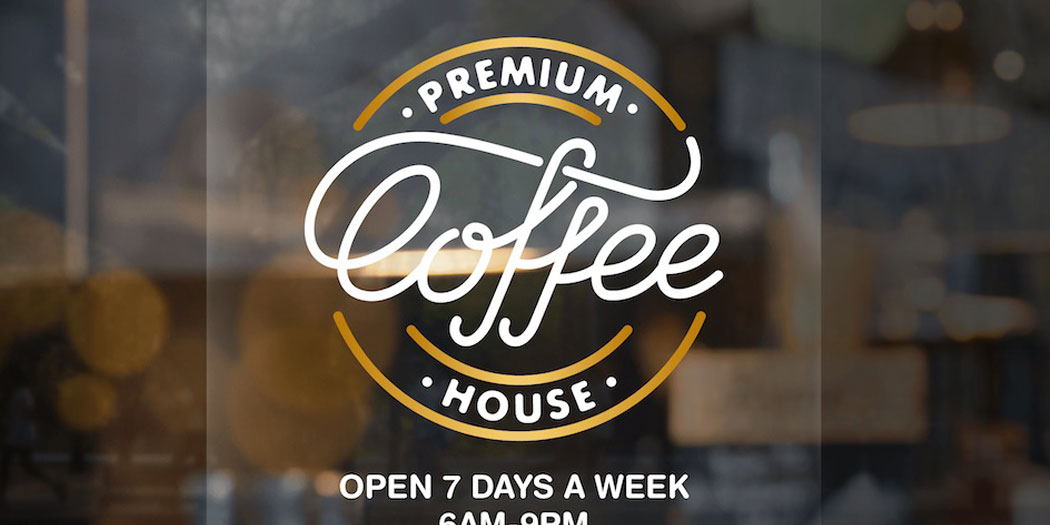 All you need to know about Window Decals
Paul Venning-Pridham
Using Window decals is a wonderful way to grab a passerby's attention. Interesting, attractive window decals can help leave behind a lasting impression in the minds of the viewers. Using window decals is a very effective, flexible and inexpensive way to market and advertise your business.
Window decals are not only a good advertising technique, but it also helps provide privacy to the store or office, as the decals will prevent people from outside to see what is happening inside.
What is a Window Decal?
Window decals are printed stickers with an adhesive backing which can be applied on glass windows. They are used by businesses for promoting their company or brand name or to propagate their products or services. 
In simple words, they are adhesives graphics, which are glued directly to the glass and other similar surfaces.
What material is used for Window Decals?
Window Decals are made from high quality vinyl material. They are similar to vinyl window stickers, the only difference being that stickers are removed from a paper backing and the applied on the surface, whereas window decals are directly transferred from an adhesive backing to the surface.
What are the types of Window Decals?
There are three main types of window decals which are commonly used. 
Clear decals: These types of window decals are clear and allow two-way visibilities wherever there is no print or graphics.
Opaque decals: These types of window decals come with an opaque white background and give a frosted look to the window.
Perforated decals: These decals allow only one-way visibility. Very useful for maintaining privacy, as you can see clearly outside the window, but people outside will not be able to see anything inside.
Where are window decals applied, on the inside or outside of the window?
As mentioned above, Window decals come with an adhesive backing which needs to be peeled before sticking to a window. Window decals can be applied from the outside or on the inside of the window. They can also be applied from the inside facing out.
What is the difference between a window cling and window decal?
Similar to Decals, Window clings are also useful for advertising and marketing purposes. However, unlike window decals, they do not have any adhesive backing. They stay on the windows because of static electricity. As they do not have an adhesive backing, they can stick only on glass or plastic and cannot be used on other surfaces like wood, concrete etc.
How to start using Window Decals - Application and care?
Clean the window thoroughly where the decal needs to be applied.
Fix the spot where the decal needs to be applied. Place them on the window without removing the adhesive backing and mark the corners using a washable marker.
Once the markings are done, identify the sticky side and then remove the adhesive backing. Realign the glued decal on the markings and slowly apply the decals on the window.
Use Soapy Water for applying the decals. The soapy water ensures the decals adhere firmly to the window. Spray both the decal and the window lightly with soapy water before application.
Use a rubber-tipped mop or stick to make sure no air bubbles are formed while applying the decal. It will also help to get rid of any excess soap water.
For cleaning the windows - Wash the decals gently with hands using damp clothes to avoid peeling.
For easy removal, gently peel the decal from top to bottom. Wash away any remaining adhesive on the windows with soapy water or adhesive remover.
What are the benefits of using Window Decals?
Using window decals for your storefronts or shop windows can be very beneficial to your business. Window decals are one of the efficient and inexpensive ways to grab people's attention.  
Branding:
Displaying your brand name, logo and contact details on the store windows can help to bring your branding information in the customers' line of vision. Whether people are passing by the store in the mall or on the road they will unconsciously notice the brand name and other details and it will get registered in their minds.
Store appearance:
Use of window decals can transform the appearance of your store and make it attractive. Even before entering the shop, people generally judge a store by their appearance. Attractive and interesting window graphics can motivate the customer to stop by and browse through your store and collection.
Inexpensive advertising:
Window decals can easily transform your shop appearance from 4 dull walls to an attractive, eye-catching interesting look. They are inexpensive but highly effective.  
Curiosity building:
Completely covered windows with beautiful graphics and colours can arouse curiosity in the minds of the passersby. Interesting captions and beautiful images of your products can raise their curiosity and motivate them to enter the store and see what is being offered.
Easy Removal and Maintenance:
Window decals can be easily removed without any damage to the windows. They are easy to maintain, just requires gentle hand wash for cleaning. As they are not very expensive, stores can keep changing the window decals for promoting seasonal changes in their stock or for sales promotions.
Privacy:
Window decals also provide privacy to offices or stores as they can help prevent people from outside to see what is happening inside.
Create top-quality Window Decals for your business today
Investing in top-quality window decals is a great way to make the most of your storefront to promote your business. Over the last 20 years, QuickChilli has been successfully catering to the designing and branding needs of businesses in Surrey and surrounding areas.
Getting customized window decals designed and created can be a daunting task. We at QuickChilli intend to make the whole process of decal selection and designing hassle-free for you. We offer free consultations, onsite survey, artwork and design support and complete installation.
We believe in giving dedicated care and attention to each of our projects, ensuring that the final look of the store or office windows is remarkable. We have our own in-house window decals printing and production set up.
Get in touch with us and our teams will help you choose the best window decal for your store. Email to us at This email address is being protected from spambots. You need JavaScript enabled to view it. or contact us at +44 (0)208 979 4898 or +44 (0)7956 264460 for more information.