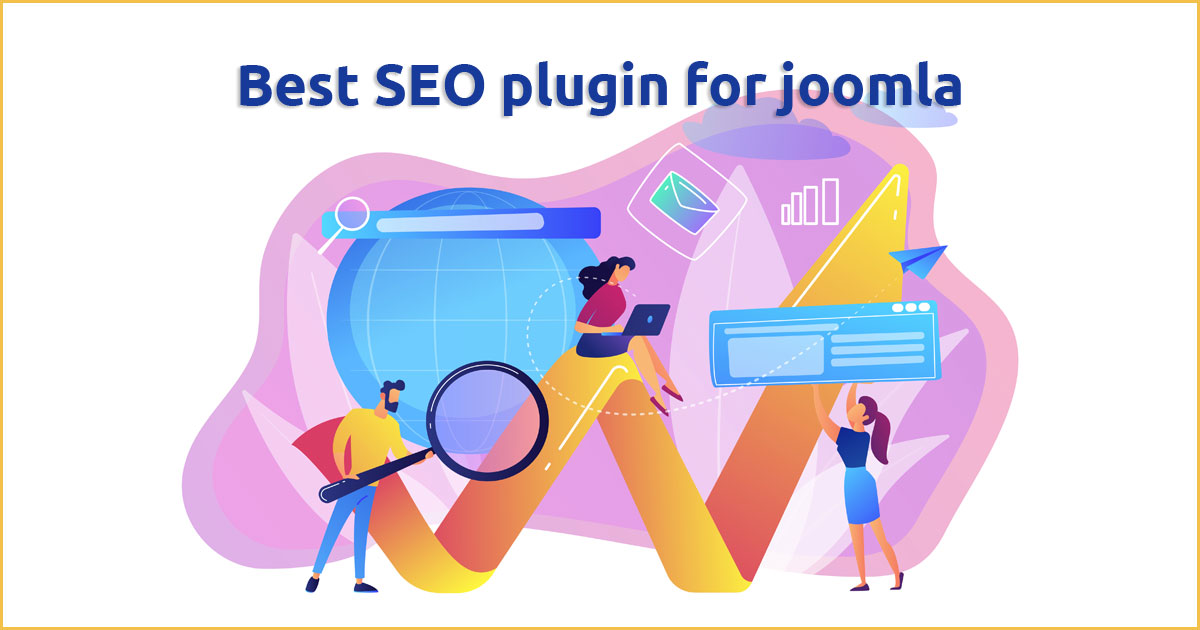 Best SEO plugin for Joomla | QuickChilli
Paul Venning-Pridham
People believe that SEO is a one-time process. This is completely untrue; SEO is a long and difficult process which practically never ends. You may wonder why is the SEO process unending,
why do you have to constantly keep updating your SEO strategies? The answer is simple; search engines like Google never stop updating their results with new rankings. So to be ahead of the competition and to improve the search engine rankings of your website, it is important to keep working on the SEO strategies. You may be wondering how to improve your Joomla website's ranking on top search engines like Google, Bing, and Yahoo.
There are several Joomla SEO plugins and extensions which can help improve the SEO of your Joomla website.  Listed below are some of the best Joomla SEO extensions which can play a very important role in your SEO strategy.
Unlike most extensions or plugins which offer very less SEO value to your website's overall ranking on Google, this list of the top Joomla SEO Plugins is the perfect all-in-one guide.
Best Joomla SEO plugins and Extensions
Route 66 PRO
Route 66 PRO is developed by Firecoders, it helps in supporting Joomla core content, JEvents, EasyBlog, etc. This Joomla SEO extension helps in performing SEO content analysis for any page on the website. It is simple to use, you just need to enter the URL of the page which needs to be tested and the SEO keyword.
Some of the key features of Route 66 PRO are:
Creates a SEF URL depending on the predefined pattern
Powered by Yoast SEO for SEO content analysis
Optimizes Google Page Speed
Allows posting an instant article on Facebook
Canonical tags can be added
Integration with Google analytics
Handling Duplicate URL
Since it is powered by the popular YoastSEO its SEO content analysis and on-page features are excellent, this makes it one of the best Joomla SEO extensions.
SH404SEF
SH404SEF can be termed as the most popular complete Joomla SEO extension. It was created with the only purpose of a complete focus on SEO. It helps in improving the website's search engine rankings and brings more traffic to it.
It can be considered the most complete SEO extension for Joomla as it can help with every frustrating search engine problem of Joomla. It helps with On-page SEO management, detecting duplicate content, managing SEF URL, etc.
Some of the key features of SH404SEF are:
Metadata control
Generating structure data
Managing SEF URL
Facilitates sharing on social media platforms with customizable options
High level of cybersecurity - anti-flooding, anti-spam, URL blocking, etc
Integration with Google Analytics
SEO Generator
SEO Generator helps in the automatic generation of keywords and description for each article or page. It targets text or words from the title and the content for SEO optimization. SEO generator allows you to define different title configurations, robots Meta tags, and google webmaster verification keys.
Each time an article or page is created or saved this Joomla SEO extension automatically fills the keywords and description for you. Joomla as a CMS helps in creating customized page titles, Meta Descriptions, and Meta keywords for your content. SEO generator makes things easier and helps in saving time by automatically generating everything required for SEO purposes based on the content.
Some of the key features of SEO generator are:
Easy and convenient to use and setup
Automatic generation of Meta tags
Compatible with many Joomla versions (1.5 - 3)
Work with every language
Can help generate a keyword blacklist
Simplifies the Google Webmaster Verify process
RSSEO
The key differentiating factor of this Joomla SEO Plugin is the way it grades the on-page SEO score. RSSEO is very similar to Yoast SEO which is the most popular WordPress SEO plugin.
It has replicated the grading system, defining how and where the on-page factors need changes and improvement. It helps not only in the optimization of the Meta tags but also in modifying the sitemap and robot.txt for the page on a single screen. You don't need different control tabs to configure it.
Some of the key features of RSSEO are:
Page indexing using the site crawler feature
Integration with Google Analytics
Creation of XML and HTML sitemaps
Managing the metadata
Setting 301 redirects directly from the component
Managing error pages
Integration with Google search console integration helps in keeping a check on keywords positioning
Tracking competitors ranking on a different metric
JSitemap
JSitemap is a powerful sitemap making extension in Joomla. It not only helps in creating a regular sitemap, but it also has several features which can help in optimizing the website for SEO. This Joomla SEO plugin offers 400% added functionality for site visibility and also helps boost the website for search engine indexing.
The Pro version of JSitemap is what Yoast SEO uses for WordPress.  It is the most relevant SEO extension to attract more visitors from different search engines. The extension also helps attract more visitors from social media platforms and keep the readers engaged. JSitemap is one of the best Joomla SEO plugins which acts both as an indexing tool and sitemap generator.
Some of the key features of JSitemap are:
Can create all types of sitemaps
Single click control panel
Supports multiple languages
Integration with Google Analytics
Managing metadata like page title and Meta description.
Summary
With the help of Joomla SEO Extensions or Joomla SEO Plugins, you can optimize your website and improve the website's overall ranking on Google SERPs. You may assume that by installing one of the above Joomla SEO extensions you will be able to improve your Joomla website's ranking on Google.
However you need to understand that only installing an SEO extension or plugin is not enough, you need to have an effective SEO plan in place to achieve the desired results.
You need to hire a professional Joomla web developer who can build your website and have a strong SEO plan for optimizing your website. For the last two decades, we at QuickChilli have been providing professional, affordable web designing and hosting services to our clients.
Over the years we have designed and hosted hundreds of Joomla websites for our clients. If you are looking to host a Joomla website, contact us today at +44 (0)208 979 4898 or email us at This email address is being protected from spambots. You need JavaScript enabled to view it..