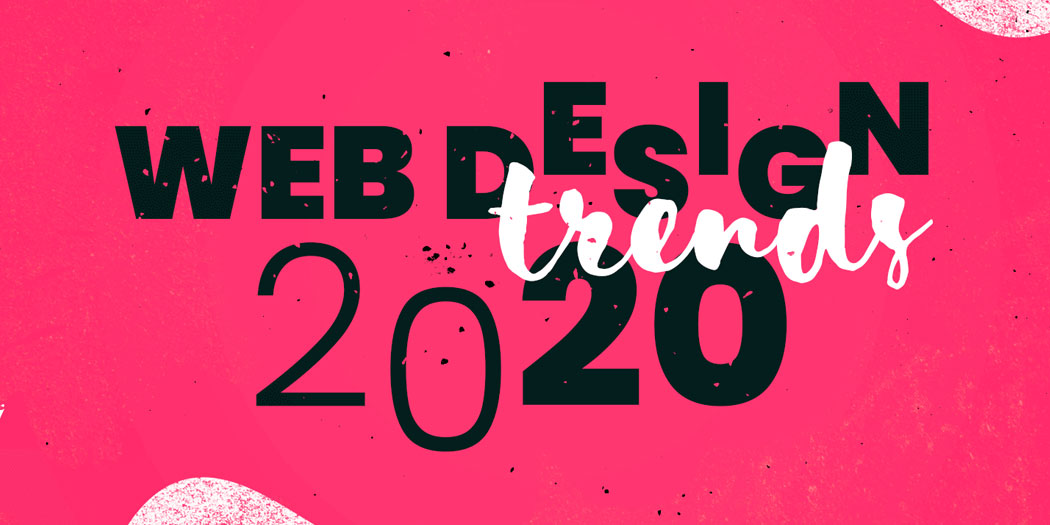 Top Web Designing Trends of 2020
Paul Venning-Pridham
The web completed 30 years in 2019 and in the last three decades web has changed our life and our world like no other technology has done before. It has allowed us to develop and create experiences which we could have never imagined. Every year new developments are introduced, there is a constant change happening in the world of web. The Web Designing trends are like a response to technical and artistic changes in the world. Every year number of Web designing trends posts are published these posts are like art directors who can guide the web designers on the way forward in the coming year.
What are the latest trends in Website Design?
Today the web is flooded with information; there is so much clutter that websites must be able to deliver their messages clearly to make an impression and stand out from the competition. The following web designing trends for 2020 mentioned below will help designing uncluttered websites, which are rich in content. These ideas can help web designers to create websites which are stylish and up to date. So let us see what is new in web designing?
Large fonts and elements
To have an instant connection and to communicate clearly with your viewers, the latest website design trend is to use large fonts and prominent elements on the website. Right from using big and bold typography to full-screen images and videos and in some instances even oversized navigation and menu icons, the trend is to go for enlarged elements.
Large fonts and elements help in grabbing the viewers attention and let them know at a glance what the website is actually about. The large elements look great on any screen size. When using these emphasized elements it is essential to reduce the number of design elements on each webpage to create the correct impact. Because having too many details and features highlighted together can be overwhelming for the viewer and end up being counterproductive.
Abstract illustrations
We all know that using a custom illustration style is an excellent strategy in helping a brand to create the right impact and help it stand out from the competition. Competitors may be able to copy your brands colour scheme or lettering style, but no one can steal or copy your illustration style. Over the past few years, there has been a boom in the use of Digital illustrations. Most of the companies have started using illustrations as their visual language. But with the growing exposure of illustrations by all companies, the illustrations are fast losing their charm.
Therefore in an attempt to make these illustrations more effective, web designers have moved their attention to abstract illustrations styles, and are fast incorporating them in their final work. Use of abstract illustrations is going to be one of the key web designing trends in 2020.
While designing these abstract illustrations, the web designers will need to ensure that the viewers can interpret what the company or brand is trying to communicate. Illustrations which are too abstract and viewers are not able to interpret are not useful and won't add much value to the business.
Liquid Animation
Today almost every website has included some or the other form of animation to their WebPages. The latest website design trend includes liquid animation. Liquid animation is an animation which has movement with a flowing water-like effect. Websites use liquid animation for transitioning scenes in videos. It is used as a hover for enticing clicks, or as a general animation for drawing the viewer's attention. To make it effective, you need to work on the speed of movement of the animation. The movement of the animation needs to be smooth flowing to give the most realistic feel.
Scroll-Generated Websites
The power of modern technology can help web designers to not only create simple web experiences but create fascinating visual journeys for the viewers. With the latest trend of designing scroll-generated websites, the websites will be able to track the viewer's progress as they go through the webpage. As the viewers scroll through the page, they will be shown content relevant to them. Motion and animation effects are used for capturing user attention and introducing enthusiasm and interest in user interactions. The introduction of motion and animation effects adds an additional layer of meaning to the existing content, making it more likeable and memorable for the users.
Dark Mode
Many companies have started using light and dark modes on their websites. A dark mode is a low-light UI which displays dark surfaces. The best thing about dark mode is that the dark interfaces are complemented with bright elements and easy to read fonts, making it very easy to go through the webpage. Dark mode themes help in reducing the strain on the eyes. They automatically adjust the brightness of the screen to match the lighting conditions around. They also help in conserving the battery power thanks to the reduced use of light pixels.
Split screen content
If you have more than one idea or some important information to communicate to the viewers, and at the same time you want to keep the page uncluttered, you can consider splitting your screen. You can split the screen down the middle so that each side can be used for showcasing an idea or information. This innovative web design trend breaks the rectangular webpage layout into two. To bring in a visual hierarchy to this split screen design, introduce an additional element in between them, it could be your logo or a Call To Action button or a menu header. This element will act as the focal point of the webpage and bring in the balance on the screen.
Which is the best Web Design Company in Surrey?
QuickChilli is a digital branding services company based in Surrey and the South East. For the last two decades, they have been working towards providing first-class affordable web design services to their clients. As a web design company, they can offer you customized designs for your website. If you have a specific website design which you want them to convert into a fully working web site, they can do that too. Over the years, they have designed hundreds of websites for their clients. They are one of the best web design companies in Surrey.